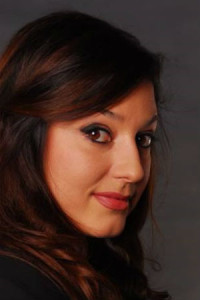 Chantelle Ameli, Esq. is a member of the State Bar of California and the United States District Court, Central District of California. She has decades of experience in the legal field. She grew up working with her father, Mark K. Ameli, at this firm and is now at the firm as an attorney specializing in sports, music, entertainment, business, sales, and personal injury matters.
Chantelle graduated with a BA from UCLA and graduated with a JD as a legacy graduate from UWLA. She is a member of the Sports Lawyers Association, the Beverly Hills Bar Association, the American Bar Association, the Santa Monica Bar Association, is on the Board of Directors of the Iranian American Lawyers Association, and is a volunteer for Teen Court program in the Los Angeles Superior Court.
Since 2006, she has been a SAG/AFTRA Certified Agent and an AEA Certified Agent. She is also a National Football League Players Association Certified Contract Advisor and works with the NFL and NFLPA in negotiating player contracts. She has many years of experience in the entertainment and music businesses, as a performer, producer, agent, and attorney.
She is fluent in English and Farsi as well as some French.
Our Services
The Ameli Law Group is a full representation law firm developing from the Law Offices of Mark K. Ameli handling personal injury matters, workers' compensation matters, and business matters since 1981 and some new areas, such as Entertainment Law, Music, Sports, and Contract Drafting, Negotiating, and Litigation.